educate. empower. represent.
A voice for women's rights, equality and justice.
Inherit Your Rights was founded in 2011 in Arusha, Tanzania by two international human rights lawyers, with the mission to assist and represent widows who unjustly face losing their property and inheritance rights following the death of their husbands. Our strategy: education, empowerment and representation.
Fast forward 10 years, and Inherit Your Rights is now led by three powerful and impassioned Tanzanian advocates, and our remit has grown from protecting and furthering widows' rights, to advancing the rights of all women and children. We provide training and support to entire communities - through our 16-subject legal rights training curriculum, our radio and TV broadcasts, and our legal aid work. We believe that through educating all members and groups of society on human rights, systemic change is possible, and we can stop the cycle of injustice and abuse sadly faced by too many among us. By educating, empowering and representing men, women and children in the Arusha region of Tanzania on property and inheritance rights, as well as basic human rights, we can build an equal and more just society for all.
Through education, we empower
We educate communities and raise awareness on women's rights. We deliver a 16-topic curriculum covering areas such as property, wills, inheritance and marriage. Through this program, participants also have the opportunity to qualify as paralegals and further advocate for the rights of women at a grassroots level. We also provide legal aid and support to women and girls. Read about the impact we are making.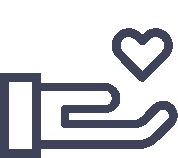 We believe in educating and empowering women and children about basic human rights and representing those who are facing inequality and injustice.
Your support today can help us reach more women in the Arusha region of Tanzania.