educate. empower. represent.
A voice for women's rights, equality and justice.
Initially founded in 2011 to aid widows who risked losing their property and inheritance after the death of their husbands, Inherit Your Rights now also works with women and girls to provide training and support concerning their legal rights. By educating, empowering and representing women and girls in the Arusha region of Tanzania on property and inheritance rights, as well as basic human rights we can stop the cycle of injustice and build an equal and more just society for all.
Through education, we empower
We educate communities and raise awareness on women's rights. We deliver a 16-topic curriculum covering areas such as property, wills, inheritance and marriage. Through this program, participants also have the opportunity to qualify as paralegals and further advocate for the rights of women at a grassroots level. We also provide legal aid and support to women and girls. Read about the impact we are making.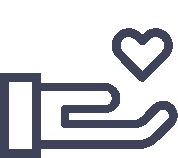 We believe in educating and empowering women about basic human rights and representing those who are facing inequality and injustice.
Your support today can help us reach more women in the Arusha region of Tanzania.